Graphic design services?
Graphic and print service plays a very important role in today's competitive business environment. Businesses need graphic designers to produce useful and effective graphic content that includes various items such as brochures, business cards, logos, pamphlets, letterheads, posters, content design for social networks, etc.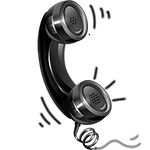 Design and advertising consulting
The first step in choosing graphic design services is consultation and advertising. If you are looking for a professional and continuous solution in the field of design and advertising of your products and services, you can contact Wikilux so that by using a regular and professional work process, we can advance the desired designs and advertisements.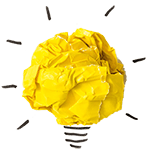 Idea generation and creativity
The second step in choosing graphic design services is idea. We can draw your ideas based on artistic and engineering knowledge. Idea and creativity are the basis of innovation and progress in business, and by considering all relevant factors and implementing logical methods, you will achieve tangible results.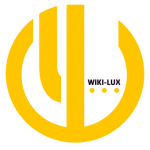 Logo design
The third step in choosing graphic design services is logo design. One of the elements that has a great impact on the formation of an identity in your business is the logo. By applying professional principles, we can provide a logo equal to your needs and budget with different plans. Logo design is designed and implemented in line with your business scenario. This is the first step to create a visual identity of an activity, company and business.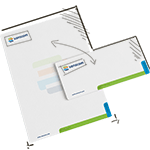 Design Office
The design of the office set by using the current trends makes your office set appear orderly and neat, as well as the modernity of your collection, and this unintentionally causes confidence. All your office documents will be collected.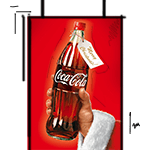 Poster Design
The design of posters can be considered as an effective type of notice board for seeing advertisements, flyers, persuasion, introducing, announcing attendance, discounts, introducing campaigns, etc. Advertising posters have a significant effect on seeing the services and products of a collection, company or brand, and one can also use posters to attract the attention of passers-by, make them understand a reality or an idea, encourage them to support an idea, introduce or Starting an activity, advertising a product, introducing activities and services, and informing.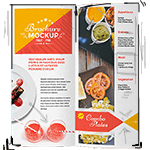 brochure design
The mission of a brochure is to convey various messages such as organized information of a collection with a combination of colors and styles used, displaying information in a summary or comprehensive manner of the products or services and values of that organization, a precursor to the history of the collection, goals and It is the perspectives. In the design of the brochure, you can use less sheets and finally 5 sheets according to your needs. The size of the brochure can be enlarged and reduced according to the use.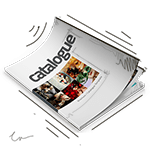 catalog design
The catalog is an old but enduring way to present and introduce services, products and activities, which can play a significant role in establishing direct communication and conveying concepts to the audience. The design of the catalog should be such that after presenting to the society The goal is to bring a direct and powerful impact and this can be seen as a tool in order to attract customers using marketing rules.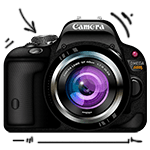 Advertising photography
In a simple definition, advertising photography can be seen as a result of experience, equipment that moves in the direction of showing the dimensions, angles and unique properties of a manufactured product as best as possible. Wikilux agency, having professional experience in the field of advertising and industrial photography of products, can take professional photos of your products based on your advertising needs. Keep in mind that a professional photography of products can bring an increasing growth of sales.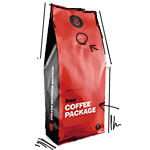 Packaging Design
In today's highly competitive market where thousands of products enter the sales market every day, the only way to succeed in selling a product is to have a formic and creative design to stand out from other products. It doesn't matter how cheap your product is, what matters is how much your product encourages the target audience to buy. Wikilux Agency with its professional experience in design can bring a creative way to package your products with the best quality and price.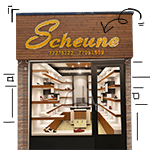 Board design
In advertising sign design, the type and style of design is different according to the needs of the service and the introduced product, and also the appropriate use of design and construction standards can make the decoration and appearance of your stores or shop better and more attractive. Things like the visibility distance of the sign The height, type of layout, etc. are among the things that if not considered in the design of the advertising board, will cause the work to be non-standard and as a result will have an inappropriate effect.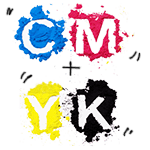 Printing affairs
Printing and packaging is the last stage of your physical product production, and it should be kept in mind that at this stage, proper and professional printing supervision as well as knowing the right prices can have a direct impact on the process of your advertising campaigns. Taking this sensitive issue into consideration and employing expert experts in the field of monitoring the printing process, WikiLux is trying to help you in the best way. If this step is not done well, all the previous steps will become unstable and shaky, and this will have a direct relationship with the position of your brand and the beauty of your work. Printing is the last step in graphic design services, which includes the output of your work from 0 to 100.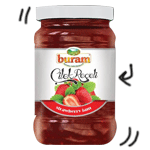 Label design
If the label design is done professionally and in accordance with advertising standards, it can have a significant impact on product branding and sales in the market, and it goes without saying that in the age of advertising, comprehensive, beautiful, and engineering packaging is an important point to surpass competitors. is . Label design has a direct relationship with product marketing. A small but organized advertisement that reminds the audience of the quality of the product. The illustration and use of a unique logo creates beauty in the design and production of the label or product label. You can refer to other graphic design services. A product label is a kind of visual identity in the direction of marketing, which is designed and printed considering various factors.
Frequently Asked Questions
?Where is the best graphic design company in Oman
Wikilux is one of the best graphic design companies with branches in Iran and Oman
?How do we know if a graphics company is good or not
There are various methods that can be used to identify the best graphics company, methods such as talking to the company's previous clients, viewing samples of previous work done, viewing the company's personnel and technical people and the degree of satisfaction of these people with this company, checking the company's work history. , the collections that the graphic company has collaborated with, the design price, etc. can all be fairly suitable criteria for choosing or not choosing such collections that WikiLux has provided you with all these methods.
Graphic design company in Oman
To what extent is the work of visual communication effective on the growth and development of today's businesses? If you have a business that you need to communicate with people directly, but you have not used the services of graphic companies until now, you should know that you are being left behind by your competitors! Graphic design plays a prominent role in the competitive environment of today's businesses. In a way, graphics can be considered the language of business, especially online businesses.
If you have a collection, company, online or even offline business, a design company can help your business in many ways. Today's businesses must choose a more effective way to communicate more effectively with the audience. Visual communication through graphic designs can be considered one of the most effective ways. Wiki Lux Company in Oman provides the following services to businesses:
Graphic design for advertising
Website design with appropriate graphic design
Brochure and catalog graphic design
Designing social networks
Graphic design of product packaging
Having a brilliant resume and work history
Not only a graphic design company in Oman but every member of this team must have a strong resume. Performing graphic services for well-known brands and businesses is one of the greatest strengths of a graphic design company. If you want to trust a graphic design company or team in Oman more easily, check the company's resume and work history before signing a graphic design contract.